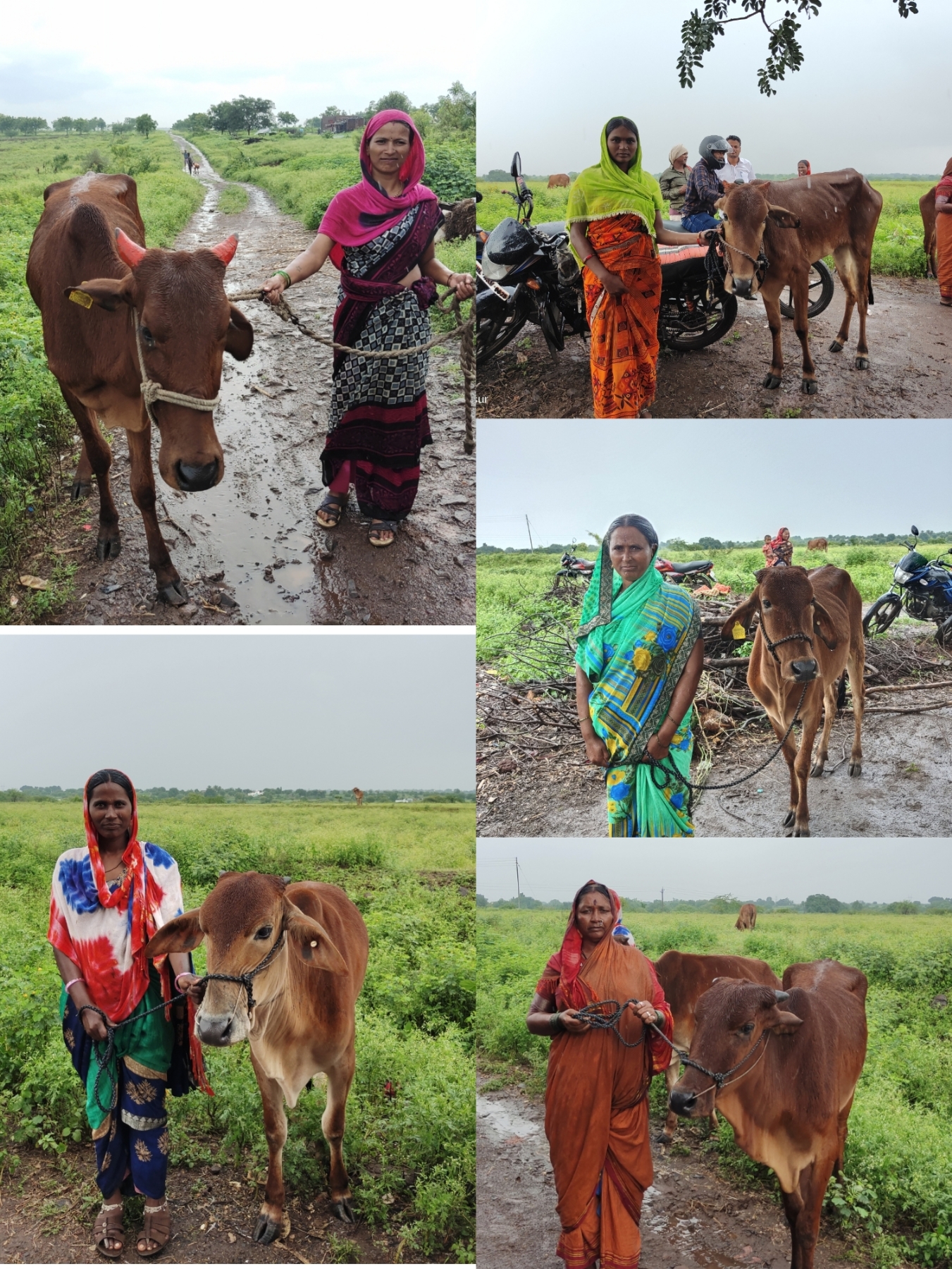 Sevavardhini (in partnership with local organization Abhinav Bharat Samaj Seva Mandal) donated cows to 5 families belonging to the nomadic "pardhi" community in village Sade (Tal. Karmala, Dist. Solapur) in Maharashtra.
Sevavardhini has been working on developing a rapport with nomadic tribes in Solapur and Dharashiv (Osmanabad) districts for over 5 years. 19 beneficiary families have been given scientific training about rearing cows, cow-based farming and cow-based products. 11 families had already been given cows in earlier phases. Sevavardhini has also built a ferro-cement water tank for cattle to drink water.
Before handing over the cows, veterinary officer Dr. Anarase provided guidance and distributed essential medicines. Abhinav Bharat Samaj Mandal President Santosh Raut addressed the program and its goals. The gathering was also addressed by Mr. Somdatt Patwardhan and Anil ji Vyas from Sevavardhini. The speakers encouraged the beneficiaries to take good care of the cows and utilize their training to develop sustainable cow-based farming and occupations. They assured the gathering of long-term commitment and support in case of any need.
Nomadic tribes are at particular disadvantage because of social stigma, lack of awareness and not having a steady support system.
A lot more remains to be done. Please
contact us
if you wish to support Sevavardhini's work for de-notified and nomadic tribes.