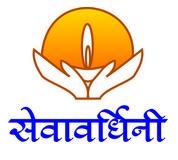 Sevavardhini is an apex NGO, which facilitates voluntary activities by other NGOs. It helps in the organizational development of voluntary organizations by providing technical, project and operational management support for developmental programs. In addition, Sevavardhini also partners with organizations in leading path-breaking research and development initiatives addressing critical issues affecting the society.

Sevavardhini was established in 1998 as an NGO under the BPT Act, 1950 and also under the Societies Act, 1960.

Sevavardhini has a pan-India network of over 250 voluntary organizations. These organizations have a strong grassroot connection, with rich experience of working on various development initiatives. Sevavardhini also has strong partnerships with various governmental, academic and other organizations.

Collectively, the organizations and programs by Sevavardhini and partner organizations address diverse areas and issues, such as Water, Agriculture, Energy, Environment and Climate Change, Education, Health, Cultural, Relief and Rehabilitation, Women & Child Empowerment, Integrated Rural development, Upliftment of Nomadic Tribes/Backward Classes, Sustainable Development, Livelihood Generation, Waste Management, Institution Building, etc.


Sevavardhini supports other voluntary organizations through services like:

- Project formulation, project proposal writing and fund-raising
- Conducting surveys using different techniques like Participatory Rural Appraisal (PRA)
- Writing case studies and creating a knowledge base
- Social and Impact assessment
- Needs analysis and problem statement identification
- Organizational development for voluntary organizations
- Compliance framework for NGO's
- Project Management advisory
- Knowledge sharing through networking, etc.

Sevavardhini has a strong team of dedicated staff, volunteers and experts, sharing a passion and goal to see a vibrant nation, built on the foundation of voluntary effort of committed members of the community.

With over 25 years of strong track record, Sevavardhini has established an atmosphere of social trust through people's participation in voluntary initiatives.